OWLSPOT THEATRE aims to be a theater where everyone can come to enjoy great performing arts
About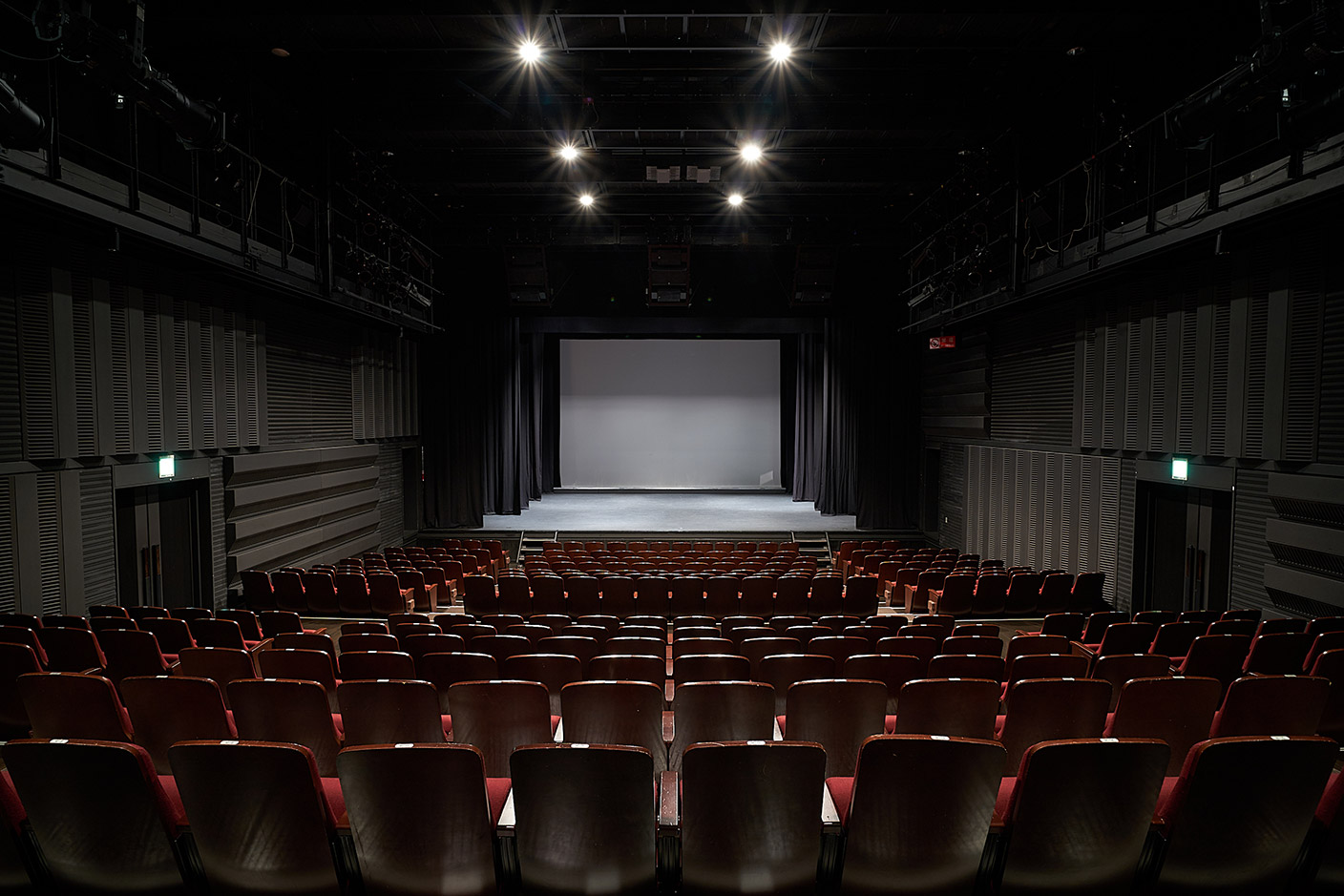 Photo by Takahiro Iino
OWLSPOT Theatre opened September 10, 2007, on the 2nd and 3rd floors of the Rise Arena Building, which connects directly with Tokyo Metro's Higashi-Ikebukuro Station on the Yurakucho Line.
The 301-seat main theater has presented performances ranging from family-friendly and seasonal programs to cutting-edge works and international co-productions.
As a Toshima Ward public theater, OWLSPOT Theatre runs all sorts of workshops and outreach programs. It also stages performances aimed at local people and holds lectures to draw new talent into the arts sector.
After being open for more than 10 years with its ongoing mission of "theater for everyone," OWLSPOT Theatre continues striving to foster a rich and vibrant theater community in which a diverse range of people gather and mingle.
Meanwhile, in line with Toshima Ward's "International Art and Culture City" plan, OWLSPOT Theatre is also a focal point for many theater-related gatherings in the Ikebukuro area.
Facilities
With its 301 seats, OWLSPOT Theatre is a compact, black-box space designed so audiences can directly feel the atmosphere from the stage. Superbly equipped and suitable for many purposes, it can stage performances to the highest standard, whether theater, dance or other performing arts, and also host lectures and other meetings. In addition, OWLSPOT Theatre`s café and spacious foyer can be used for various events and as meeting places for audiences and artists.
Name
OWLSPOT Theatre
Opened
September 10, 2007
Opening hours
9:00-22:00
Closing dates
The theater is closed for New Year's holidays from December 29 to January 3 (inclusive). Exceptionally, it may also close for building and facilities maintenance.
Other facilities: Foyer, cafe and 2 Meeting Rooms
Contact
Rise Arena Building 2F/3F, 4-5-2 Higashi-Ikebukuro, Toshima-ku, Tokyo, 170-0013, Japan
Tel
+81-3-5391-0751
Fax
+81-3-5391-0752
Theater
Type
Black box
Capacity
301 fixed audience seats arranged in tiers
Stage
Proscenium style
Stage size
Maximum width 17.8 meters, of which 10.9 meters is open to the audience; depth is 10.9 meters; the height of the gridiron is 9 meters
Equipment
17 electric art battens;
4 electric lighting battens
Lighting control board
Matsushita Electric Works Co., Ltd. / PACOLIS ⅢC
Sound system
Control panel / YAMAHA / PM1D*1 type
*Japanese only
Foyer
| | |
| --- | --- |
| Area | Approx. 200 m2 |
| Cafe | Approx. 80 m2 |
*Cafe is in the left-hand corner from the entrance
Dressing Rooms
Dressing Room 1
Approx. 15 m2
Dressing Room 2
Approx. 15 m2
Dressing Room 3 and 4
*Approx. 70 m2
Separated by a partition
Dressing Room 3
(Approx. 30 m2)
Dressing Room 4
(Approx. 40 m2)
Meeting Rooms
Meeting Room A
60 m2 / Capacity 33 people
Meeting Room B*
180 m2 / Capacity 110
Meeting Room B can be divided by a partition into two rooms
Meeting Room B1 70 m2 / Capacity 30
Meeting Room B2 85 m2 / Capacity 40
Rental
*Japanese only
Access
By subway
Tokyo Metro Yurakucho Line: Direct connection to OWLSPOT Theatre from Exits 6 and 7 of Higashi-ikebukuro Station.

By train
OWLSPOT Theatre is a 10-minute walk from the East Exit of JR Ikebukuro Station along the Green Odori main street.
By tram
OWLSPOT Theatre is a 2-minute walk from Higashi-Ikebukuro 4-chome Station on the Toden Arakawa Line.(Tokyo Sakura Tram)
By bus
都 (To) 02 route
OWLSPOT Theatre is a 2-minute walk from the Higashi-Ikebukuro 4-chome bus stop.
By car
Leave the Shutoko Expressway at the Higashi-Ikebukuro exit, which is where OWLSPOT Theatre is located.
There is no parking at the theater. Please use spaces in the vicinity or travel by public transport.
By bicycle
There is a toll-bicycle parking space at the building. It is free for the first 2 hours, then ¥100 for every 4 hours after that.
Booking Tickets
Click here for online reservation/vacancy inquiry.